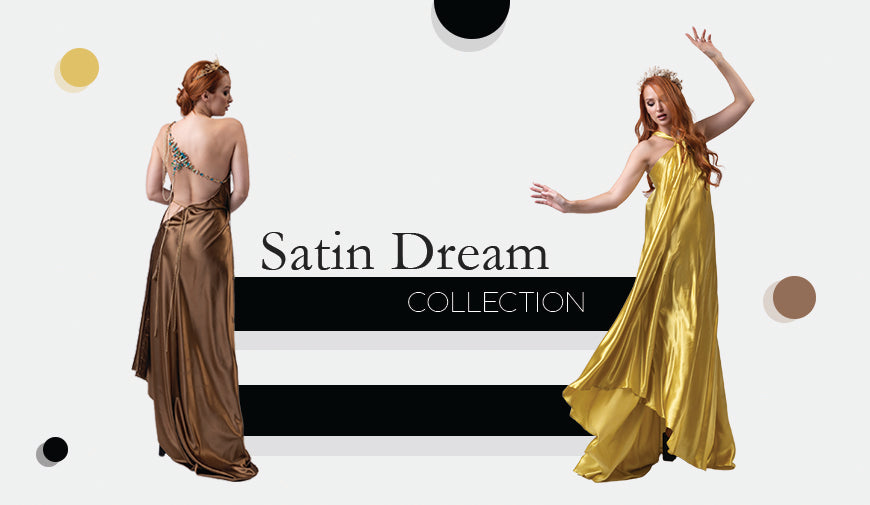 Satin dream
The beauty and splendor of women from mythology, goddesses and nymphs, are the creative impulse as inspiration for our new capsule collection "Satin dream" which creates its story around artistic fashion expression.

Architecture, sculptures and decorations from ancient Greek and Roman art have been skilfully translated into a modernized line of exclusive gowns that allow modern ladies looking for bold and attractive design the privilege of feeling like real goddesses.

To achieve the effect of grace, cotton satin, refined organza and silk georgette are used, which will allow lightness and sensuality in movement, while giving the perfect note of femininity as the ultimate ideal of this capsule collection.

The combination of earth tones, gold and copper shades, accentuated with hand-designed ornaments and decorations, reflect the opulence of that time, making a skillful transformation into today's and future fashion times.
Featured
Best Selling
Price Ascending
Price Descending
Date Ascending
Date Descending
Name Ascending
Name Descending